Our Investment in Cover
Last week Timehop reminded me of a dinner I threw for 10 strangers in New York a year ago. On a lark I decided to organize a group of folks who followed me across various channels of social media so I could put some names and personalities with you all. It was a really fun night filled with interesting conversations and new connections. One diner at the table mentioned he'd just left his...
"Instead of doing a check-in that had an optional photo, we thought, Why don't we..."
– @kevin
"While technology is doing amazing things to democratize what used to be..."
– Tim in the comments of toady's post.
If You Want to See How We'll Live In the Future...
…"look at how rich people are living today". Was said as a passing comment in a recent conversation. But I couldn't let it just pass. Think about it. When you imagine Gordon Gecko from the movie Wall St. what image do you have in mind? Mine is the one of the poster boy of wealth clutching his massive brick of a mobile phone while brokering another million dollar deal....
Our Investment in Science Exchange
About two years ago I found myself in a nondescript neighborhood near the San Francisco Airport. I was parked in front of a house, which resembled most houses on the street. As I walked to the door, nothing seemed out of the ordinary. As I entered, it was clearly some sort of startup flop house with clutter strewn throughout and whiteboards where most in suburbia would be hanging faux-art. Then I...
Supporting Creatives on See.me
Back when we used to buy records, then cassette tapes then CDs there always seemed  to be a tiny slip of paper wedged in the case or printed on the liner notes encouraging purchasers to send a check and a self addressed envelope to the artists to join their fan club. Benefits of club membership ranged from stickers to personal notes from band members, to early access to concert tickets, to...
Watch
A quick snippet from the NYT on the growing, dare they say limitless, opportunities of non-military, commercial drones. Note the drones and boards they showcase come from OATV portfolio co 3D Robotics.
Los Angeles & Tech →
seanbonner: Last week Tara and I had the pleasure of grabbing lunch with Bryce Roberts while he was in town scoping things out. Today he posted some notes about Los Angeles and it's tech scene(s) that I wanted to follow up on because, well, you know I have a lot to say on the subject. If you haven't read… Thoughts on yesterday's post from a true OG of the LA tech community.  It's the...
"I'd rather be No. 2 forever than No. 1 for a while." Just make stuff and don't..."
– Paul Smith as recounted by Steven Soderbergh
Field Notes from Los Angeles
When I came up with the idea for OATV's Field Trip Series I had our early experience with the NYC startup community as a backdrop. Stepping off the plane at LAX last week, I had no idea how relevant that context was for the week I was about to experience. Like most who visit LA, I was drawn to the beach and chose to stay in Santa Monica. I wouldn't say that was a mistake, but it did...
OATV Field Trip Series
I've written here on many occasions of my first trip to NYC after founding OATV. It was a transformative experience for me and for the fund. Since that trip, we've built a significant portfolio of companies in NYC and had a front seat for how that startup community has evolved. Last year I started to see that what was was happening in NYC 7 years ago is beginning to happen in more and...
"Startups aren't here to change the world, they're here to save the world."
– Nivi
Sessions @ The Leonardo with Fred Wilson, Brad...
Details on the next Session @ The Leonardo are now live. This is going to be a fun one. runslc: On Thursday February 14th we'll be hosting a "fireside" chat with the entire Union Square Ventures partnership at The Leonardo (in downtown SLC) from 4pm to 6pm. In 2005, I made my first trip to NYC as a newly minted co-founder of OATV. The second meeting I had on that trip was a lunch with Fred...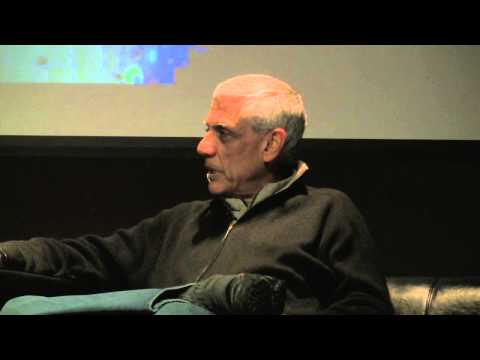 "I never could have imagined that my life would end up this way. I didn't..."
– Ellen DeGeneres I couldn't help but contrast Ellen's experience and initial ambitions with the experience of fellow comedian, Jim Carey, who famously wrote himself a future check of $10M for "Acting Services Rendered". Two very different paths, very similar destination. We...
See. Click. Fund.
Yesterday, the City Council in Raleigh North Carolina voted down a proposal to begin testing a new service designed by one of our portfolio companies, SeeClickFix. The idea behind the service won't sound novel to most readers here, but to non-net natives it may be one that needs to be approached with caution. The opportunity for this new service emerged out of SeeClickFix's core...
"There are plenty of us who fund hopes and dreams. And plenty of us willing to..."
– Fred
WSJ: What is the most important issue that the venture capital industry faces in 2013?
@annimaniac: It's the same issue that venture capital faces every year: Who will invest in the top 15 companies of 2013? That's really the only question that matters.
"Markets that don't exist don't care how smart you are."
– Marc Andreesen
One Year
When 2012 began, I had high hopes for the new year. Early on I sketched out a set of goals and objectives I wanted to accomplish. Throughout the course of the year I was able to check off nearly all of those goals: close the new fund, check. replace my wife's 10 y/o, 150,000 mi car with something new (to us), check. And many other too personal to list here. Check. Check. Check. There were...
Sessions @ The Leonardo with Vinod Khosla
When I moved back to SLC this summer, I wanted to do a few things around town to encourage and unite some of the entrepreneurial energy that this place has. Having begun my career here, I've seen many of the same local events survive longer than I'd been involved in the startup scene, but none of them ever really appealed to me.  So, I've decided to break one of...
"Here is what YES means. You go meet someone and their eyes light up and they..."
– Gotham Gal What getting to YES looks like.
"As I help the companies I am involved with as well as others that I might just..."
– Gotham Gal  What NO looks like.
Watch
A few months back I wrote a post bemoaning the sad state of the startup pitch.  That post sparked a series of conversations, both online and off, about what makes a pitch great and how to best use the time a founder secures with a potential investor. One point several commenters took issue with was my suggestion that founders ought to have a pitch deck prepared for their first meeting with an...
"We work really, really hard to make everything seem effortless."
– James Jebbia
"Live in the future, then build what's missing."
– PG
OATV Fund III
Last week we quietly closed our third OATV fund. We capped it $85M making it our largest to date. Generally we keep these closing quiet, but given the word has leaked I thought I'd take a moment to put down some thoughts on our development as a firm and some of the thinking that went into the new fund. Firstly, wow! With all of the turmoil in startupland and the world of venture fund...
"Convincing yourself that what you did was good enough, when you could have tried..."
– Kelly Cordes The quote is about climbing, but true in our context too.
Watch
I'm infinitely fascinated by the stories of people who can spot and nurture talent within people who can change the game. Whether it's Stacy Peralta organizing the Bones Brigade who went on to change to face of skateboarding, to Rick Rubin who used his label, Def Jam Records, to break the Beastie Boys, Run DMC, LL Cool J and countless others into the mainstream, I want to understand...
Our Investment in 3D Robotics
A few months back at a group dinner, someone asked what areas OATV was interested in these days. At the time, I gave an answer that set the table back on its heels a bit- Drones. I went on to explain that we were seeing a ton of activity around drones with the alpha geek crowd. Visit any hacker space or Maker Faire these days and you will see drones in all of their varieties. And if you're...
"We left the boxes in the village. Closed. Taped shut. No instruction, no human..."
– Nicholas Negroponte  Technology is becoming the universal language.
Smooth Seas Never Made a Skillful Sailor
Yesterday was a tough one all around for many people that I care deeply about. Some are displaced, some are without necessities many of us have come to take for granted, and many are preparing for months (years?) of rebuilding themselves and the city they love.  As I took inventory this morning of all our NYC portfolio company founders and employees, I was relieved to find mainly inconveniences,...